What's keeping our celebs hooked on their phone?
I still remember my childhood days when my English teacher used to ask us to write an essay on 'Technology – boon or bane.' My opinion then was distinctly different than what I have today and the reason behind it is justified. Aren't cell phones increasingly becoming a nuisance for they keep us occupied 24×7. But the opinion varies with every individual and we are no one to judge them on the basis of that. But imagine the plight of celebs, who are bombarded with messages and trolls, every single second? Is this the reason why we see them so lost in their phones all the time? Airports, cars, casual outings, celebs are always occupied with their phones all the time and it makes us curious to know as to whom are they talking to and about what (that's the important part, right?).
It was only when we came across a good number of pictures of our stars looking down at their phones, staring at it for the longest of time, that we thought how boring our lives are. All the top league celebs including Katrina Kaif, Sushant Singh Rajput, Karan Johar and even star kids like Nysa Devgn are obsessed with their phones and can't do without it. And if you have someone like Malaika Arora, then she has to have her phone all the time. You will either see her replying to messages or answering calls, but Malaika is on her phone almost every single minute. On a lighter note, have you guys ever wondered what are they even talking about? Or tried to guess who's on the other side? If yes, then well done. We have a similar hobby and it's fun to decode it sometimes. And for those who didn't get what we are talking about, let's help you out.
We will try and decode what our celebs are talking to…
Malaika Arora was probably checking a fitness app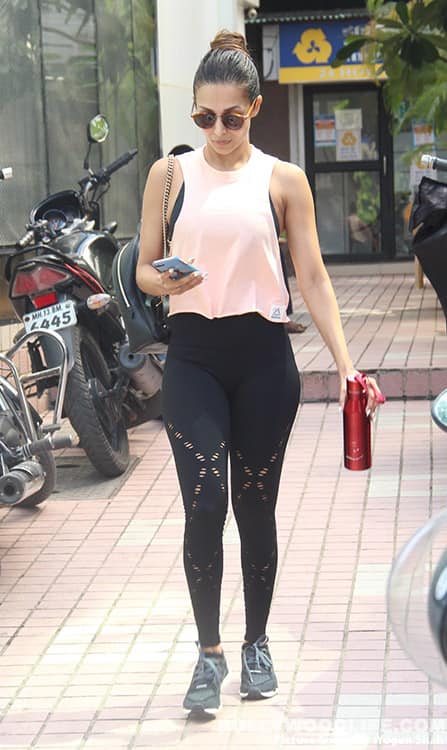 Fitness is her mantra and she just can't live without working out. Be it yoga or gym – she has to have her daily dose of exercise and we are sure her addiction to the phone is related to the same obsession. We assume Ms Arora was on some fitness app and trying to see how many calories did  she burn in an entire day. And going by her looks, we don't think the results impressed her.
Karan Johar checking in on Yash and Roohi at his residence
Karan Johar was clicked at the airport while leaving for Dubai and we are sure that the filmmaker was checking if his babies Yash and Roohi were doing well. The Ae Dil Hai Mushkil director hates to leave his twins alone at home but work commitments can't be ignored either.
Katrina Kaif was busy clicking photographers
Paparazzi clicking stars is a common trait but stars clicking them is quite weird. But Katrina Kaif, known for being extremely friendly and bubbly in real life, was seen clicking the media, who was present at the airport to click her. Tit for tat, is it?
Nysa Devgn playing with Kajol's social media again?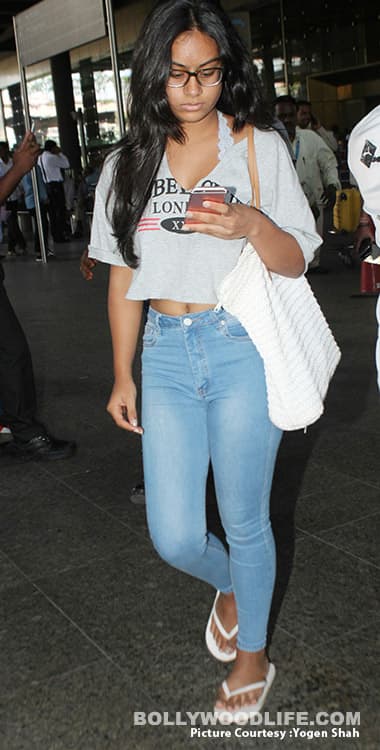 Kajol's darling daughter, Nysa, loves to play with the actress' social media and she even compels her momma dearest to post some funny videos. We guess same was the scenario when she stepped out of the airport with her entire family. Probably she was busy tweeting or checking the Twitter feed from Kajol's handle.
Sushant Singh Rajput was probably chatting with his manager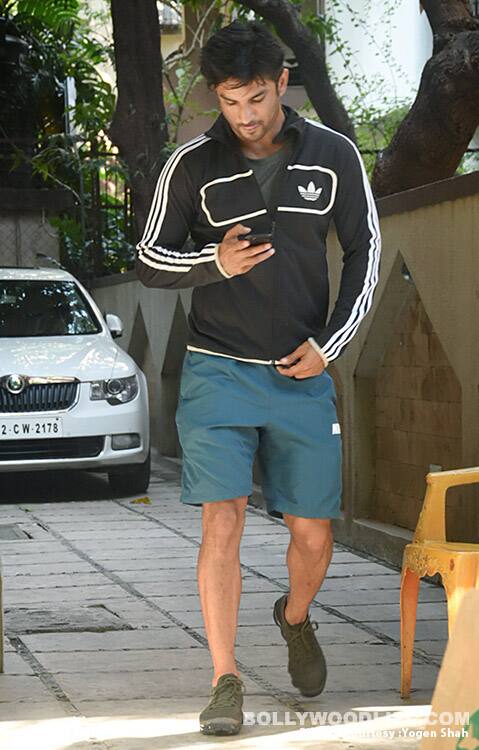 With so many projects like Drive, Chandamama Door Ke, Kedarnath, an untitled with Kriaraj Entertainment, another one with Bhumi Pednekar in his kitty already, we wonder how Sushant Singh Rajput even has time to breath. We are sure he was chatting with his manager to see if he can accommodate any more projects in his schedule.
Sussanne Khan was probably replying to her birthday messages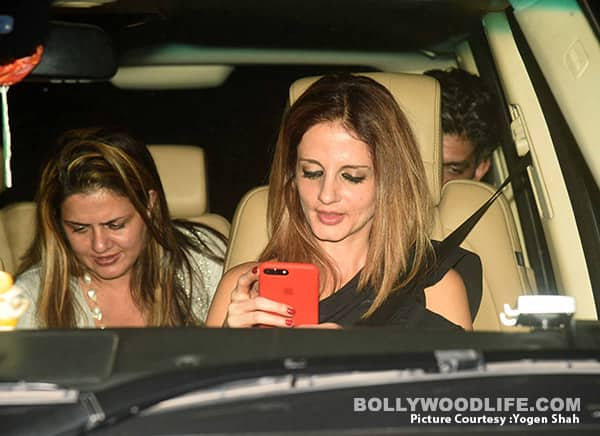 Hrithik Roshan's ex-wife, Sussanne Khan, was busy celebrating her birthday last week and the picture is taken right after her party. We are sure she was replying to some mandatory birthday messages since Hrithik was present right there with her.